The tenth annual conference of Moscow Translation Club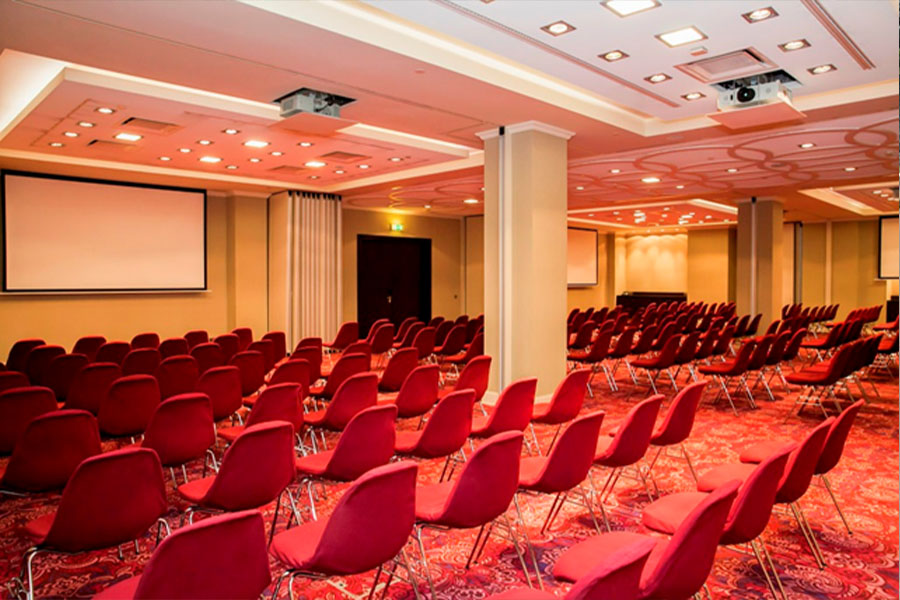 Dear colleagues! We are pleased to announce the anniversary conference of the Moscow Translation Club starting December 6, 2019 at the Mercure Paveletskaya hotel (downtown Moscow) at 9 a.m.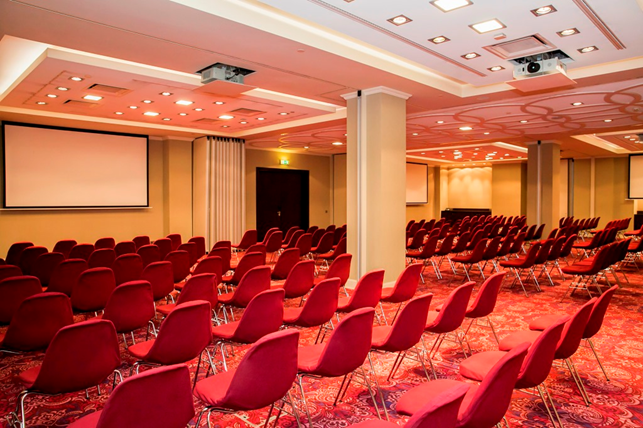 Event Program
Item No.
Business track
Process technology track
Education track
1.
09.00 – 09.45

Participants registration, welcoming coffee break

2.
09.45 – 10.00

MTC greeting speech

3.
10:00 – 11:00

Plenary session

Esther Bond (Slator)

How Tech, Demand, and Capital are Shaping the Language Industry

Key language industry trends and themes from 2019 including M&A and funding, machine
translation, NLP and more.

4.
11.00 – 11.30

Coffee break

5.
11.30–12.00


Eva Dolezalova (Memsource). What are the Memsource plans for technological future? What services are in
demand of global customers today and will be in demand in the near future?


11.30–12.00

Smart solution: XTM Cloud takes it to the next level with TMS Artificial Intelligence and enhanced
LQA based on Rigora

11.30 – 11.45

Nikolay Kulikov (AKM-West), Ilya Mishchenko (Literra). Opening presentation

6.
12.00–12.30

Konstantin Josseliani (Janus Worldwide). Development Strategies in the Digital Transformation
Era

12.00–12.30

Natalia Rudinskaya (Janus Worldwide). New GTP Version 2.0 as an Assistant for Front-End Translation
Departments

11.45–12.10

Evgenia Malenova (OmSU). University – Translator/Interpreter – Employer. The Bermuda Triangle


7.
12.30–13.00

Andrei Moiseev. Data 4.0 – Expanding Horizons and Changing Approaches to Localization

12.30–13.00

Nikita Tkachev (Yandex). Case of Using Customized Machine Translation for a Real Business
Customer

12.10–12.35

Elena Aleksandrova (MAGU). How Do We Cut the Flow of Lower-Achieving Applicants and Unemployed
Graduates?

12.35–13.00

Alexey Kozulyaev (RuFilms). Translator AVT Training System as the Pillar of Market Leadership for
the Period Until 2030 – Major Trends for Translation Agencies and What Are Universities To Do in
Connection Therewith?

8.
13.00 – 14.00
Lunch
9.
14.00–14.30

Dmitriy Pavlov (Transeller), Julia Bitineva (Awatera). Modern Sales Trends

14.00–14.30

Leonid Glazychev. 

14.00–14.20

Liliya Nefedova (Chelyabinsk State University) Media Translation in Modern Information
Environment

14.20–14.45

Maria Stepanova (Peter the Great SPbPU). Success in Cooperation: Advanced Training for Translation
Teachers in Collaboration with the Industry

14.30–15.30

Anastasya Starovoitova-Intse (Pravo I Slovo). Management Combats

14.30–15.00

Numerical Indicators of Significant Differences Between Human and
Machine Translation

14.45–15.05

Fyodor Bonch-Osmolovsky (Levsha). Open Education Experience in the Field of Localization

10.
15.00–15.30

Elena Kosmatova, Tatiana Vinogradova (T-Service). The 35th Anniversary of Trados Solutions – A
History of Continuous Development.

15.05–15.30

Tatiana Dubinina (MED.Solution). Digital Human Sciences and Translation: The Future Is Now

11.
15.30 – 16.00

Coffee break

12.
16.00–17.00

Konstantin Dranch. Managing Translation in 2020.

16.00–16.30

Mikhail Gilin (Translink). Editor vs Post-Editor — Common Features and Differences

16.00–16.30

Evgeniia Zababurina (Neotech). Training as the Main Factor in Attracting and Developing
Employees

13.
17.00–17.20

Lala Rizaeva (AK Yort). ABC of Excellent Service or Service as a Selling Benefit

16.30–17.00

Natalia Ermakova (Kaspersky Lab) – Integration of DevOps and DocLocOps

16.30–18.00

Round table. Companies and Universities: What Do We Want from Each Other?

Experts: Ekaterina Pokholkova (Dean of Translation and Interpreting Faculty, MSLU), Olga Ivanova
(President of UTR), Konstantin Josseliani (Janus Worldwide), Maxim Berendyaev (AKM-West), Olga
Kladchikhina (Awatera)

17.00–17.30

Sergey Andreev (SmartCAT). How to Work with Self-Employed Professionals, Individual Entrepreneurs,
Natural Persons and Foreign Translators in a Right Manner, while Doubling Your Savings.

14.
17.20–18.00

Round table on the issues of quality standards

Experts: Sergey Sant (Neotech), Alena Idelchik (Janus Worldwide), Anna
Zaytseva (Effectiff)

17.30–18.00

Elizaveta Ivanova (EGO Translating). Terminology Coverage – What Is It, Why Is It Important, and How
Do We Increase It by Using the EGOTECH Platform for Russian and English Languages. Results of EGOTECH
Platform Internal Implementation and TM Clearing Process.

15.
18.00 – 18.15

Merging the tracks

16.
18.15 – 18.30

Welcoming address by Heike Leinhaeuser (President of EUATC)
18.30 – 18.40

Welcoming address by Stanislav Bogdanov (UTIC)

18.40 – 19.00

MTC Award Ceremony

17.
19.00 – 19.30

Networking

18.
after 19.30

Entertainment program
REGISTRATION
| | |
| --- | --- |
| Early | 6,000 – October 10 through November 10 |
| Standard | 8,000 – November 11 through November 30 |
| Late | 9,000 – December 1 through December 5 |
| At the event | 10,000 |
To book a hotel at special prices, use the promotional code МПК 10 when registering.
MTC-10 will be targeted at representatives of translation companies, customers of linguistic services,
representatives of universities and translation community.
All participants have noted the high professional level of presentations at MTC-9. At the upcoming conference, we are
expecting an equally topical program and speeches on the most pressing issues from our leading speakers and most
prominent representatives of the translation community.
We shall consider the following topics at MTC-10:
Transformation of the translation industry
Demand for new services in the translation market
Implementing new technologies, including AI
Major development trends of the Russian translation services market
Management of external and internal staff
Growth strategies
This year, MTC will be held in the format of three tracks:
Business
Technology
Education
As we included issues related to education into a separate track, the organizers provide a discount for representatives from universities. The participation in the business program will cost them 5,000 rubles, and university teachers being members of the Association of Translation Teachers will be charged 4,500 rubles. For discount registry, you should apply for a promotional code to one of the education track coordinators – Ilya Mishchenko or Nikolay Kulikov.
Applications for speeches shall be accepted until October 18. If you have an interesting topic, the program committee will be pleased to consider it!
As for the keynote speaker, we can already announce an important, sensational event for our industry – the Director of Research of the Slator international consulting company is expected to speak at the MTC!
In addition to attending presentations at the MTC-10, you will have a unique opportunity to network with the leading representatives of the industry, and the New Year mood will be at full swing at Gala dinner and a sparkling entertainment program for everyone. After all, celebration and communication are exactly what we are getting together for on the New Year's Eve!
Business program participants are entitled for a discount for dinner and entertainment.
We are looking forward to seeing you at the MTC anniversary conference!
MTC10 Sponsors are: Memsource, XTM International, T-Service (SDL Trados), memoQ, UTIC, Legalizuem.ru, TOLMACH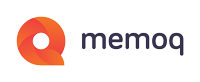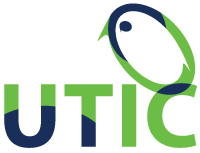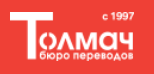 Sponsors will be offered updated packages, which means an opportunity to present their developments to the target audience (i.e. executives and technology directors of companies), as well as an updated scheme of participation in the conference that includes a number of other advantages which can be found here:
Sponsorship Packages RU | Sponsorship Packages EN | Sponsorship Packages DE