Association of translation companies registration announcement
Dear colleagues,
We are pleased to share the great news – the result of our collaboration we have all been longing for is finally accomplished!
The Association of Translation Companies (ATC)
has been officially registered. The moment is all the more significant for us as in the midst of a crisis we all need strong ties and cooperation. We are now able to facilitate the development of our sector and officially protect its interests in our new legal capacity.
All members of the Moscow Translation Club have been accepted as the primary members of the Association, and each of them will be represented in the first TCA Board. Other established Association bodies include:
President of the Association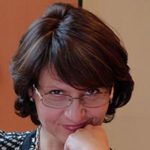 Margarita Yegorova
Margarita will manage the Association's operational activity and represent it with government bodies and authorities.
Board Chairman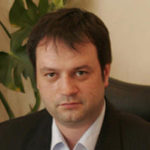 Nikolay Kulikov
Nikolay will manage the workflow of the Board and the Association, and coordinate the Association's management bodies.
The members of the Association are to gather in the nearest future to make the neccessary practical arrangements and coordinate the first steps in their newly acquired capacity. One of the first steps by the Association will be joining the European Union of Associations of Translation Companies (EUATC) to intensify experience exchange with our foreign colleagues and represent Russian translation business internationally.
Detailed Association information soon to be published on our website at mpk.club. We will do our best to maintain transparency and timely advise the public on every decision we make. The admission procedure for new Association members will be published shortly.
We appreciate your support and interest in our Association. We are positive that this new cooperation stage will prove beneficial for everyone in the translation and interpreting community. The Association is registered in Moscow that is cloudy today – but they say rain to be a good sign, so our way to success is paved!